---
Beyond the Message, Fall 2021

Beyond the Message is Attentive's flagship event focusing on all things SMS. As this was the first Beyond the Message following
Attentive's overarching rebrand
, I collaborated with
Julie Safferstein
to build a completely new identity for this online event.
Over 1,700 attendees registered, with the majority participating in the live event.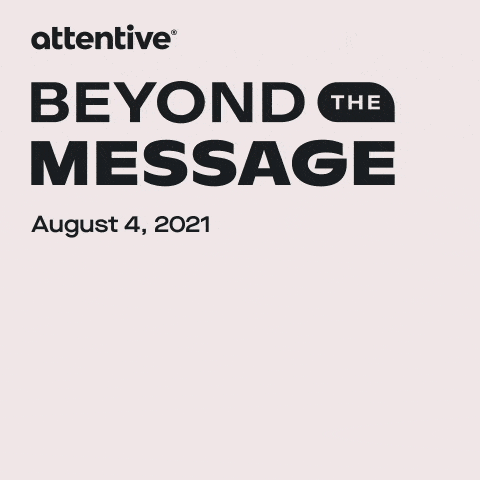 Beyond the Message needed to be refreshed to reflect Attentive's new brand voice and identity. The event covers text messaging-related topics, and we used "2.5-D" abstract shapes to evoke a sense of forward momentum and movement. We kept the branding lighthearted and cohesive to appeal to the target audience of marketers at companies.
---
House Brands

The Attentive Brand Design team creates mock house brands focused on specific verticals, for use in company-wide marketing materials. I concepted the brand identities for three house brands: Of Five (food & beverage, alcoholic drinks), Junori (e-commerce, plants), and Ava Renn (e-commerce, shoes).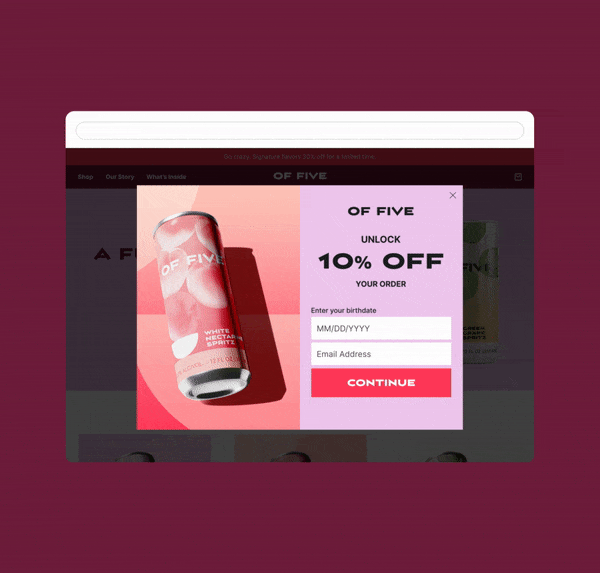 ---
Illustration

---
SMS+
In collaboration with
Lauren Kolm
, I concepted and executed the brand identity for the inaugural SMS+ digital event series. SMS + Purchase Lifecycle generated 43% live attendance and active participation in dynamic roundtables.